Owning a car is part of modern part life. Once we become old enough to drive, it's one of our first significant purchases. It allows teenagers to have freedom. And it begins the cycle of needing a vehicle to get around to work, school, and recreational activities.
However, as we age and become attached to having a car, it can lead to poor financial choices to maintain that level of freedom. If you find yourself with a broken-down vehicle, you may consider heading to your nearest dealership and getting a shiny, brand-new vehicle to drive.
Many people opt into a financing or leasing situation for their vehicle because they don't have the cash to purchase a new one outright. Perhaps they feel there's no harm in adding a monthly payment into the mix.
Even if a car payment fits into your budget just fine, is it really the best financial decision? Here's why an auto loan is a bad financial choice. 
Why Are Auto Loans the Wrong Financial Choice?
Cars immediately go down in value. The minute you drive them off the lot, you're saying goodbye to thousands of dollars worth of resale value.
Cars also lose about 70% of their value in the first four years of owning them. 
When you opt for a 60-month loan on a brand new vehicle, you're paying a lot of interest on something that loses its value well before the loan has finished being paid. Many people get caught in a cycle of car loans, having to purchase a new vehicle as soon as their loan has finished. 
Suppose you paid off your car loan, but your family's second vehicle needs replacing. Most people would finance a new vehicle because they have room in their budget for that same car payment.
Opting for the most extended term and dealership interest rates mean you're paying for a vehicle that is not worth much for almost half of the term.
What Can You Do Instead of Opting for an Auto Loan?
There are a few different things you can do before choosing to get an auto loan.
Pay with Cash 
The best possible way to get the vehicle you want without paying a monthly payment is to pay with cash. While it does take a lot of determination and strict budgeting to save up thousands of dollars for a vehicle, it is much better than paying monthly payments on a vehicle that will lose value fast.
Even with a significant amount in savings, most people opt for an auto loan because it's so easy and common.
The fact of the matter is, it doesn't make financial sense to pay 5% or 6% interest on a car loan for the duration of the term, especially when your vehicle immediately loses value. 
If you're already in the middle of a loan term and you won't get penalized for paying it off quickly, a great option would be throwing all of your extra cash onto the loan to end your car payments sooner.
Adding a car payment and other expenses to your budget means you're left with less cash for other things. Between the payment itself, gas, insurance, registration, maintenance, and other costs, you might not be left with enough money for emergencies.
If your car breaks down and you can't afford the thousands of dollars it will cost to repair it right away, you're still on the hook for monthly payments while not being able to use your vehicle.
The best decision for your financial health is to pay for your car in cash or pay your car loan off as quickly as possible.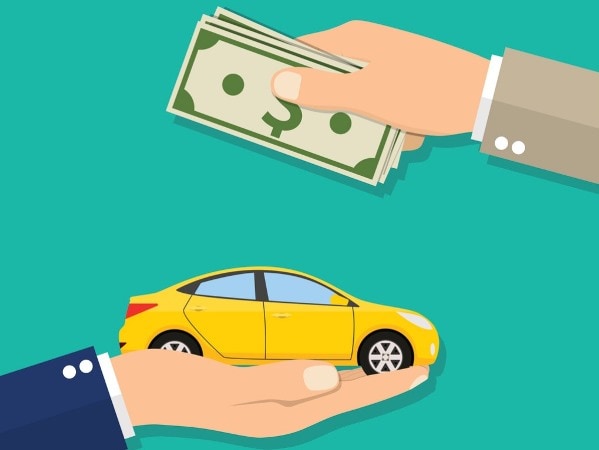 Lower the Price of the Car
Cars that come with a lower price tag often don't cost as much to maintain. The average oil change and parts cost a lot less with an economical vehicle.
The price of the car also helps to determine your insurance rates. You'll find that your monthly premiums will be way higher for a $60,000 vehicle versus a $10,000 vehicle.
A habit of people who are more fiscally responsible is their ability to negotiate for a better price. If you're at a dealership, even to purchase a used vehicle, you can chat with the sales team to get the car for a lower price. 
Purchasing a used vehicle has more financial benefits if you can find a car in good condition that doesn't become a money-suck. Do your due diligence to lower the price of your new vehicle as much as possible.
Change Your Priorities
We are consistently shown advertisements about the latest and greatest technology and how these beautiful vehicles will make us look like we are the epitome of success. However, what it's actually doing is putting us in financial distress.
Finding a more fiscally responsible vehicle will force you to reevaluate your priorities as long as you can pay cash for it. You don't necessarily need a brand new vehicle, but you may want one.
If you're not in the best place financially, a new car is likely something you can't afford. Life changes all the time, and we don't know what our situation will be at the end of a 60-month car loan.
Tips to Know Before Purchasing Your Next Vehicle
Drive Something that You Care About
When you purchase a fancy luxury vehicle that you can't particularly afford, it looks like you're participating in conspicuous consumption. Don't purchase a vehicle because you want to look cool or successful to other people.
Find a reliable vehicle that you care about. Purchasing one that you enjoy and doesn't break the bank should be your top priority.
Compare the Cost of Your Car to Your Annual Income
Many families that have one or two vehicles should not exceed half their annual income in the cost of cars. Suppose you make $40,000 a year.
Having a vehicle (or vehicles) worth $20,000 is not a responsible choice. If this is the case for you, you're losing more money with your vehicles than you're making. 
The Bottom Line
Many of us are guilty of showing off with the toys we can afford. After all, it's never been easier to walk into a dealership or bank and get approved for a loan well above our means. Habits like this, however, only make our financial situations worse.
Many of us consider a car loan as a necessary evil of life. We need our vehicles to get to work, visit family and friends, and everywhere in between. Despite this, our choice of a vehicle can make or break our financial stability. Car loans can become a cycle that feels impossible to break, so avoid them for the sake of your financial health.
Image by Karolina Grabowska